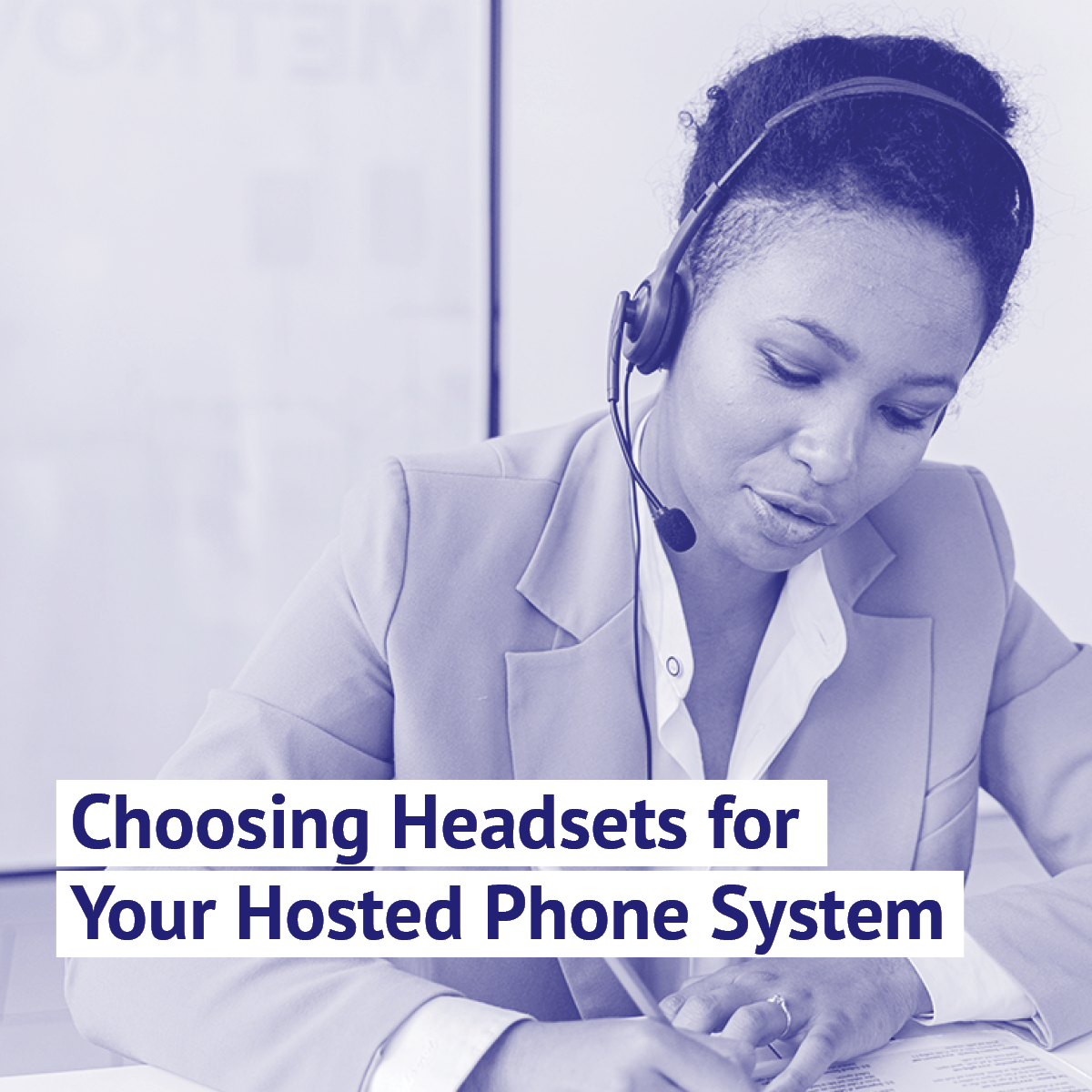 We've shared the many benefits of having a hosted phone system for your business over a regular phone system, but how do you know the best headset to pair with it? There are multiple things to take into consideration when choosing the best headset for your businesses hosted phone system.
First, it's important to make sure that the headset selection is for the specific model of phone you have, not the general brand. Being non-specific will sometimes lead to confusion, such as USB models being shown because the WX 500 has a USB port, but other models do not.
Second, it's also important to make sure that the required accessory cable is purchased with the compatible headset.
Lastly, the Polycom phones all require specialized connections, in addition to the headsets. These include:
Plantronics APP51 (38439-11) for some Plantronics (Poly) headsets
Jabra EHS Adapter (1420117) for the compatible Jabra headsets
CEHSPO for certain Sennheiser headsets
Polycom Phones
Polycom is no longer providing documents outlining headset compatibility. They do offer a website identifying the compatibility of current models with the specific model of phone in question. This is the case with all the other major headset manufacturers. Here are links to guides as of November 2020:
Panasonic Phones
Headsets for the Panasonic cordless phones are not the same, as they have a totally different set up, requiring a headset with a 2.5mm plus. These are consumer grade phones and should have a better variety of headset options, but they might not be available in all the same places that sell business-grade headsets for the Poly phones.
Here are the business-grade headsets that Panasonic has certified as compatible, as of November 2020:
Panasonic: RPTCA400, RP-TCA430
Sennheiser: SC230, SC260, SC630, SC660 (requires connector cable CCEL1902(P/N:500359))
There are a variety of internet resources for finding compatible headsets, depending on what kind of configuration is needed. Searching for the specific model phone and "headset" can provide links to multiple vendors and guides. Also, please be sure to check the manufacturer specifications.
Example: This compatibility guide is manufacturer-independent and compares multiple options.                
Get a quote for adding a hosted phone system to your business.