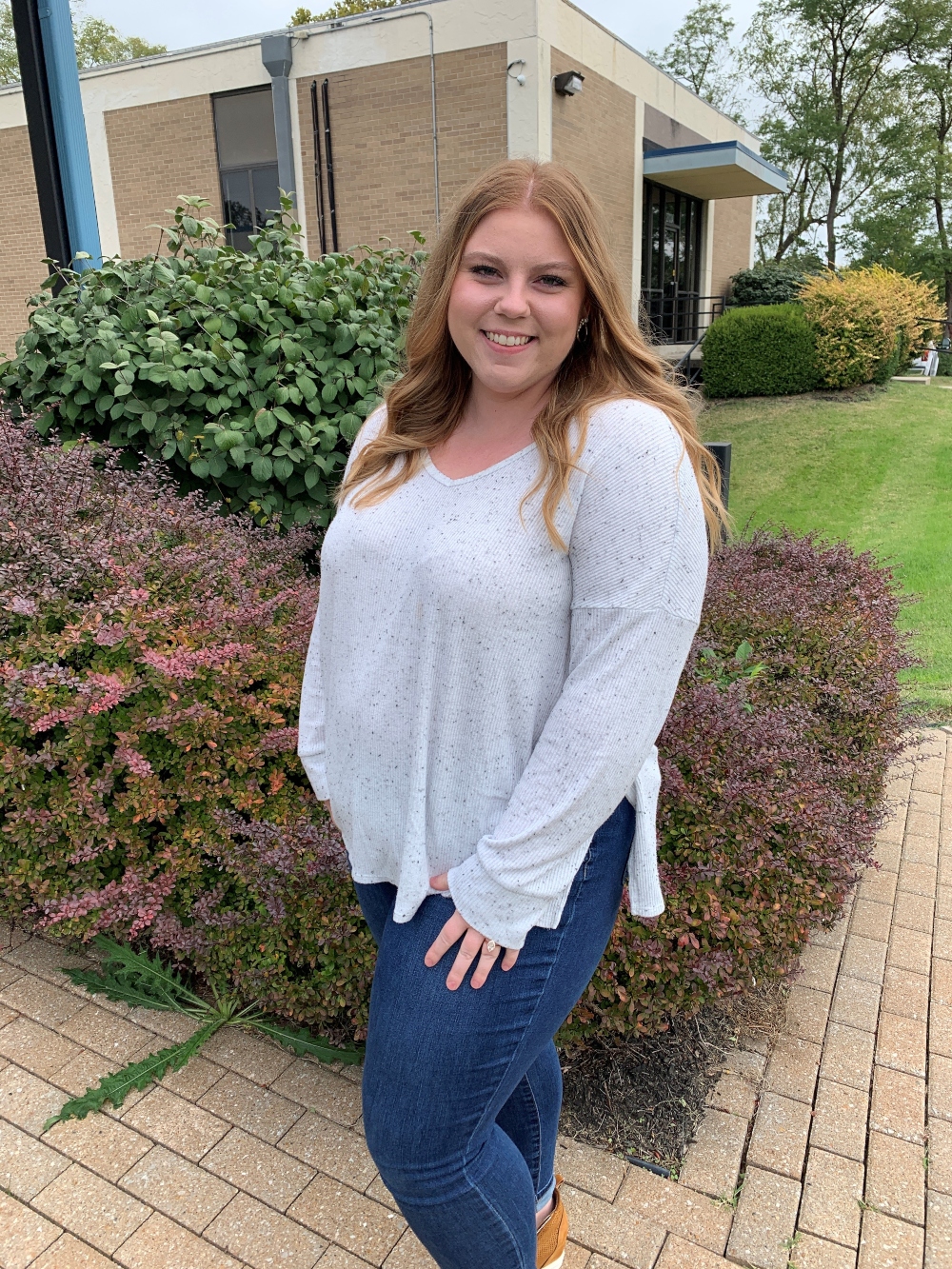 Congratulations to Natalie Caldwell, Marketing Coordinator, on being named Socket's You-Make-The-Difference Winner for October!
Natalie started on the Human Resources (HR) team as an intern in 2019. When she graduated from Columbia College with her bachelor's degree in marketing last year, a position opened on the marketing team, and she decided to go for it. She's now been on the marketing team for over a year and says she loves it!
As a Marketing Coordinator, Natalie does all things marketing. She manages social media, handles direct mail, writes blogs, plans internal and external company events, coordinates email marketing, and more. "I love the wide array of marketing things I get to work on! Socket is expanding so quickly - the amount of marketing has grown and it's exciting to be a part of it."
One co-worker who nominated Natalie said, "Always has a positive attitude, she has excellent communication with co-workers. Truly a positive representative for Socket."
Outside of work Natalie enjoys spending time with her fiancé, Micah, their dog, Ella, and cat, Socks. "Both my family and Micah's family are in Columbia - we're townies - so we spend time with them practically every weekend! Family is huge for us." You can often find Natalie working out in group classes at API Project Fitness. She also enjoys binge-watching a good show on Netflix, cooking, and planning where she's going to travel next!
As for her favorite part of working at Socket, she says it's her awesome team and the family atmosphere. "The marketing team is tiny but mighty. We're so solid and my co-workers make coming to work a blast. I love how Socket is like a giant family and I'm grateful for the opportunities that Socket has given me."