Congratulations, Demian Cook - You Make The Difference!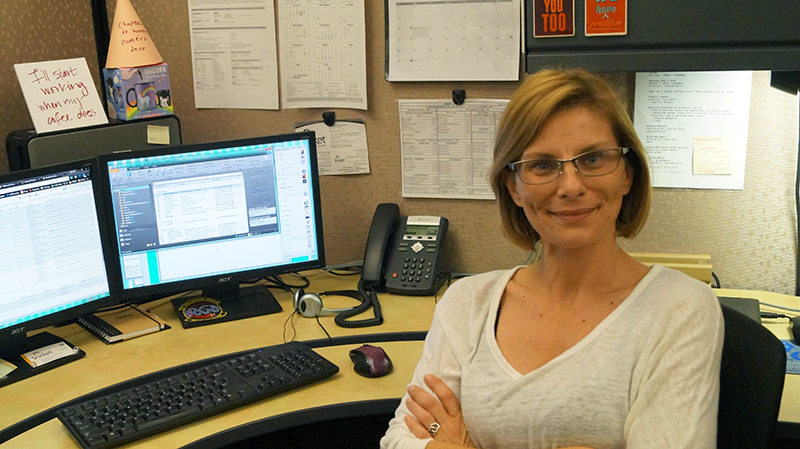 Congratulations to Demian Cook, Service Delivery Specialist, on being named Socket's You-Make-The-Difference award winner for October!
This is Demian's second YMTD win - in fact, her first win led to her being named a runner-up for Socketeer of the Year back in 2014! Since her last nomination, Demian has worked her way up to our Provisioning department, where she helps to implement connections to Socket's internal network, as well as configure equipment for customer use.
"She always takes on way more than her share of the workload, and makes sure that any issue I'm having is solved, even if it isn't in her department," said a coworker who nominated her for the award. "She's also hilarious, and brightens everyone's day with her wit!"
Originally from Montgomery County, Demian is a military veteran with a long history of working in IT. After starting at Socket in 2012, Demian worked as a Business Center Analyst before transitioning to her new role as a Service Delivery Specialist.
"I enjoy the atmosphere here," said Demian. "We're an upbeat and interesting group of individuals working towards a common goal - providing the best service to our customers. And every day is an opportunity to learn something new!"
Congratulations, Demian!