Staying connected is important, now more than ever.
In response to the COVID-19 outbreak, Socket is offering 90-days of free internet access to households with K-12 students, college students, or senior citizens 60 or older. This offer is only available to locations with access to the Socket fiber-optic network and is not available to DSL locations. Speeds are the fastest available, up to 1Gbps. For students who are streaming educational videos, or older adults who might need video conferencing for telemedicine, this ultra-fast internet is ideal.  
No Data Caps: Unlimited data, whenever you need it.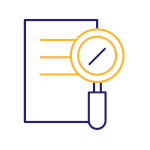 No Contract: We've never had contracts and don't plan to start now. Enjoy this free three-month service on us. You may cancel any time during or after the free period.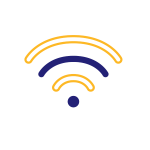 Free Equipment Rental: Free Wi-Fi equipment is included for three months.
Free Installation: Set up and installation are complimentary. Installers will take COVID-19 precautions, including hand sanitization, gloves, and safety glasses.
Already a Socket customer? We are ramping up all our residential fiber network customers to our fastest available speeds, up to 1Gbps. You will have the best possible access to the most reliable network.
In the middle of so much uncertainty, we want to give you one less thing to worry about – your internet access is secure. We believe in our community and we're here to help keep you connected.
For questions or to request service, please call: 800-SOCKET-3
Walk-in service is not available at this time. In effort to protect our customers and staff from the spread of COVID-19, our lobby will be closed until further notice. 
Offer Details:
For customers meeting Socket's COVID-19 Relief Service criteria, service will be provided free of charge for 90-days. Service can be cancelled or extended at any time. If customers wish to continue service, they will be billed at standard rates after relief period. This offer is available to locations within Sockets fiber-to-the-home network only. This offer is valid for new Socket residential customers and is not available in all areas. Unfortunately, we cannot provide free service where Socket resells IP Broadband internet access (DSL) via another provider's network. No contract is required. Offer includes equipment, taxes, and fees for your first 90-days. Socket equipment rental is required if you choose to continue service beyond the 90-day offer. Equipment must be returned after 90-days if service is not continued, otherwise customer will be billed for equipment. Offer may be combined with certain additional offers. Call Socket for more details. This offer expires 4/30/2020.