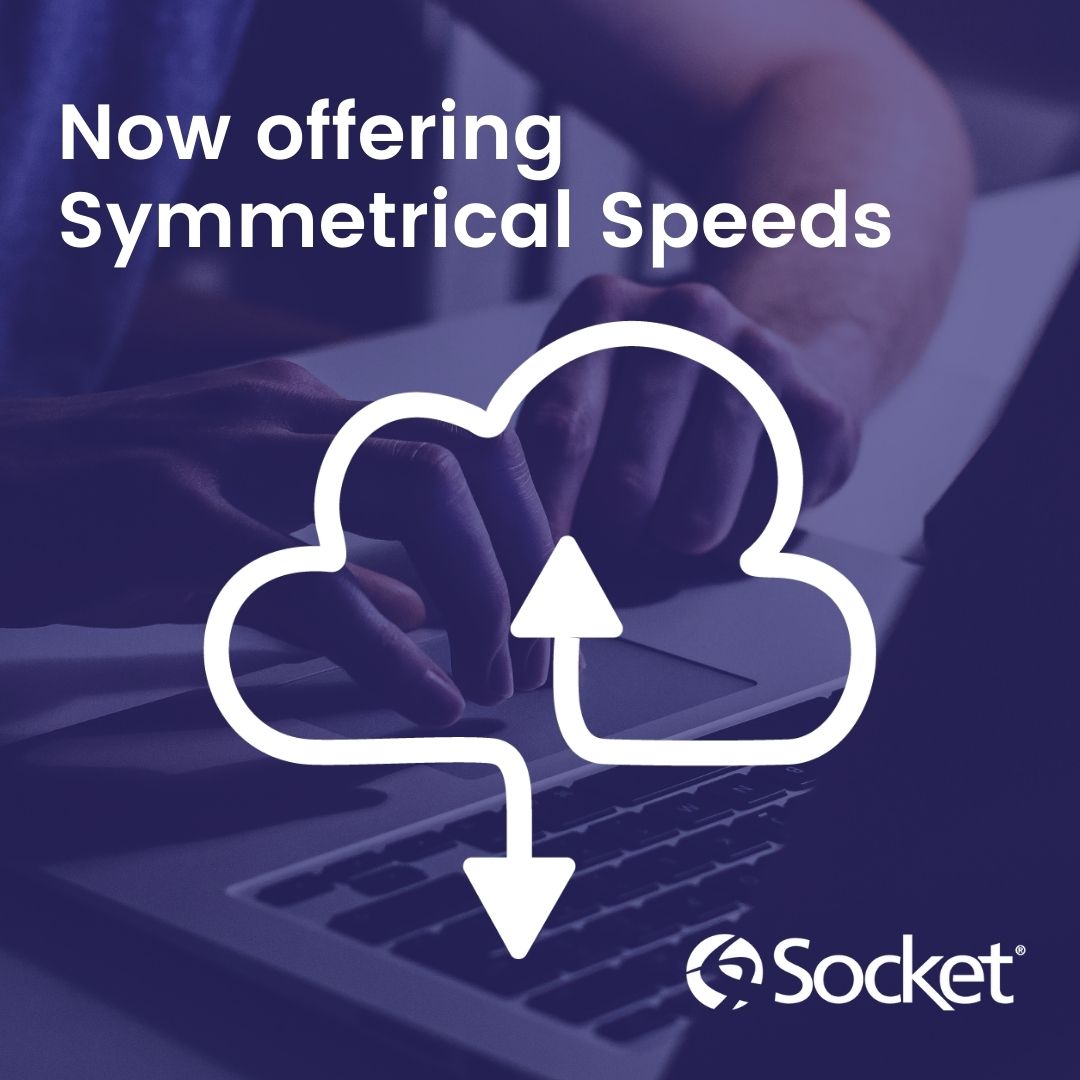 Socket is excited to announce that we will now be offering a symmetrical fiber connection for all residential fiber customers!
What does this mean?
This means that now, you'll get a fiber connection with equal download AND upload speeds. Your data will travel at the same speed either way! This means that if you currently have a 100Mbps/10Mbps connection, you will now get 100Mbps/100Mbps.
Why is this better than my current connection?
Faster and larger file uploads.
Stream video live with the highest quality possible.
It's the most reliable connection available.
Upload speeds are more important now than ever.

Our new packages will be: 100/100Mbps, 200/200Mbps, 300/300Mbps, 1Gig/1Gig.
Speeds may differ based on your type of internet connection. If you're on a wireless connection, speeds may vary. Wired is a more reliable connection type, where you are directly connected to the internet and will experience more consistent speeds.
The great news?
All fiber customers will automatically have a symmetrical connection beginning September 15, 2021 at no extra cost to you. Your bill will stay exactly the same!
What is Socket Fiber and why is it better than DSL? Watch our video.
Ready to make the switch to Socket Fiber? Check for service availability and request fiber at socket.net/fiberhood.