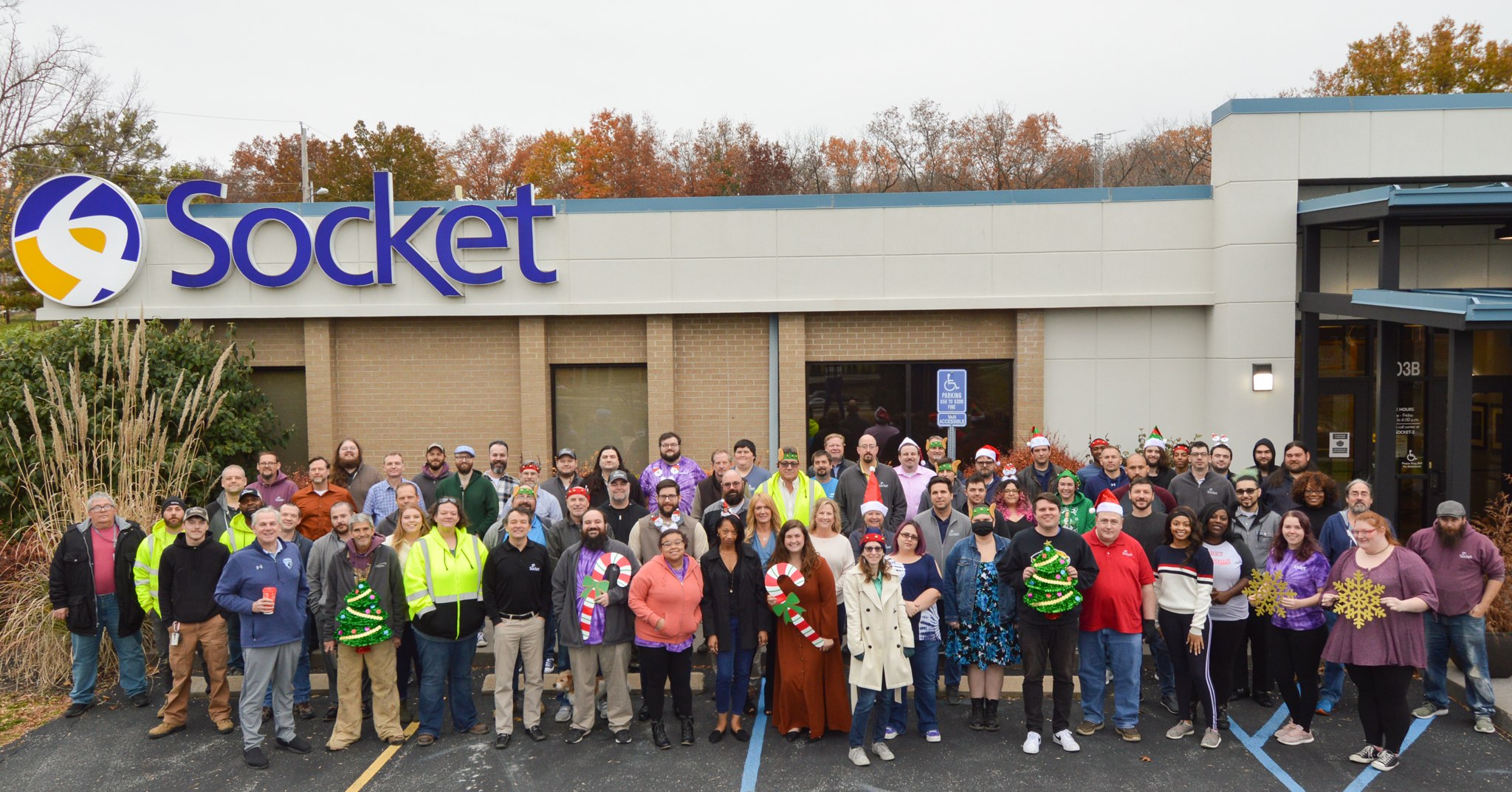 While the world isn't quite what it was at this time last year during the height of the COVID-19 pandemic, it still isn't back to pre-pandemic times.
Although some families are gathering around the dinner table again, playing board games, and watching their favorite Christmas movie on the couch, we know many in our community and around the world are not. Families this year will still rely on Zoom, FaceTime, Skype, etc. to virtually see their loved ones this holiday season. Without a strong, reliable internet connection, virtually connecting can be tough.
We made it a point this year to emphasize that we are unusual for an Internet Service Provider (ISP). Why might you ask? For starters, we're a local company. Socket is locally owned and operated right here in mid-Missouri. When you call into our call center, you're speaking to your neighbor. Someone that lives down the road from you, who you probably pass in the grocery store, and don't even know it.
We're a small, locally focused company. Our team works hard to keep our community connected. Our mission statement is that we are people connecting people, and that is exactly what we do. Fiber internet is the bread and butter of what Socket is, and we will continue to pass thousands of premises in 2022 working hard to bring high-speed reliable fiber internet to homes and businesses throughout central Missouri.
We pride ourselves with providing all our customers with transparent pricing. You will never sign a contract with us, see hidden fees on your bill, or get any surprise price-hikes while being a Socket customer. We do all of this while providing you reliable, high-speed fiber internet to keep you and your family connected.
The holidays may continue to look a bit different, but the memories made with your family shouldn't. Socket is here to keep you connected this holiday season.
Keeping you connected when it matters most. That's unusual. That's Socket.