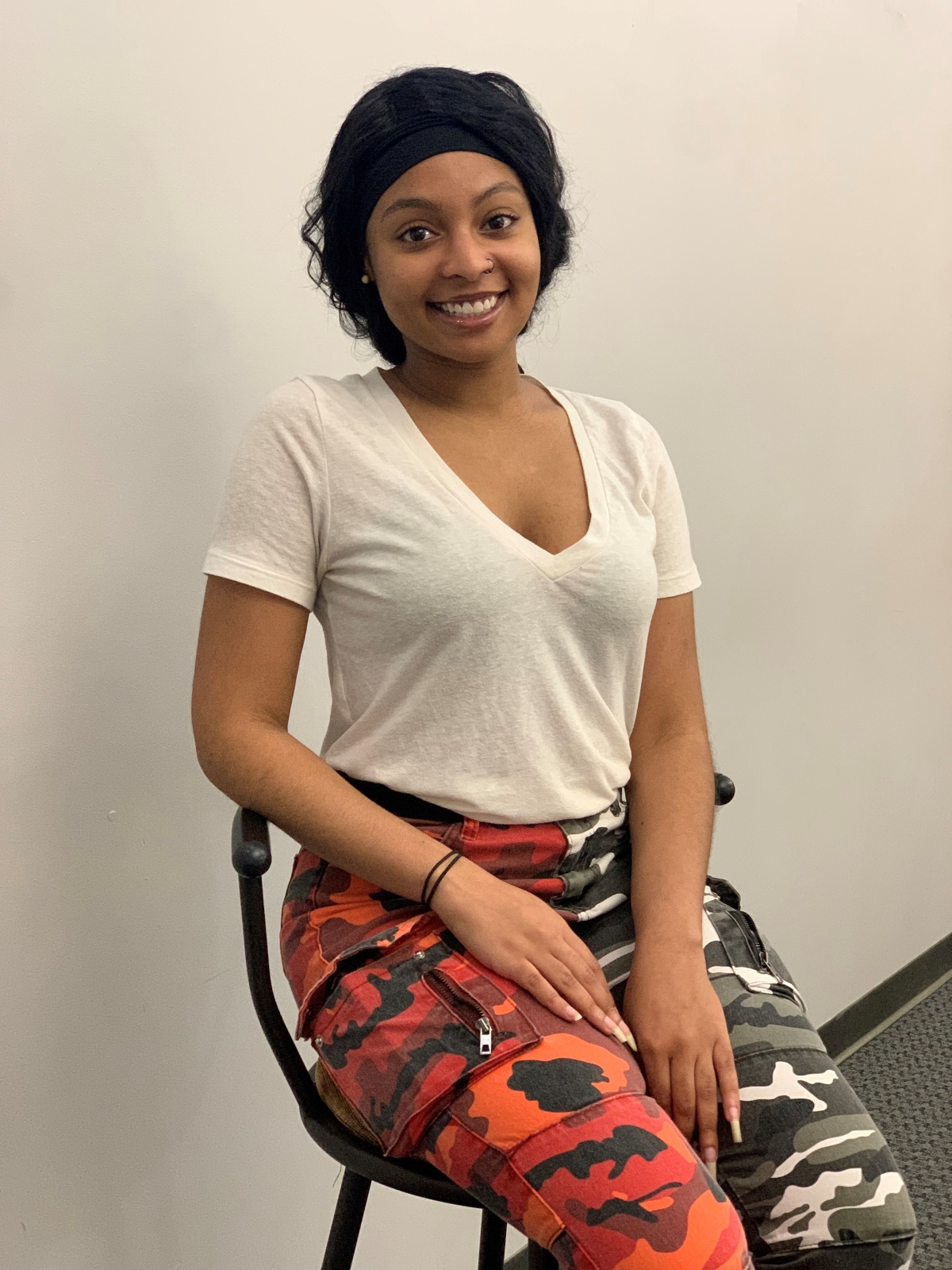 Congratulations to Maia Shivers, Residential Sales Lead, on being named Socket's You-Make-The-Difference Winner for September!
Maia was moving back to Columbia from California when she was job searching and came across Socket's posting. "I figured it'd be a perfect fit for me because I love helping people, I'm a big talker, and it's right around the corner from where I was moving to," she says.
As a Residential Sales Lead, Maia describes her job as "fast-paced and very hands-on." She responds to incoming and outgoing calls from customers to take their sales orders, answer questions and inquiries, troubleshoot technical problems, and handles complaints regarding Socket's products, services, and company interactions. "Making sure people have exactly what they need and are satisfied with what they are getting is very important to a growing company."
One coworker who nominated Maia said, "During the current overwhelming period in residential, Maia has really stepped forward. She continues to train and support while juggling phones. Her bright "can do" attitude lifts all those around her. She's really brought Responsive, Respectful, and Unified to the forefront lately."
Another coworker said, "Lets normalize voting for Maia who came to work while needing her wisdom teeth removed, the same Maia who worked around residential's new schedule when they were short on people, Maia who had a swollen mouth and still answered every call, Maia who has been training new co-workers, the Maia who comes here on her day off to help her team even when she is drained, the Maia that never says no and goes above and beyond for Socket. She is never late and never complains. Although Maia has only been here for a year, she's already done enough work to leave her mark. She puts up with her coworker's joke every day now that is a hard job. So Socketeers, join me in making history and let's nominate and vote for Maia."
Outside of work you can find Maia hanging out with her family, or streaming a good show. She has three younger sisters, one younger brother, two older brothers and two older sisters. "I come from a very large, blended family and I'm very close to them all". As a homebody, Maia says she practically lives on Netflix and Hulu. She watches mystery TV shows, binge-watches horror shows, and any medical drama series you can think of with her boyfriend (who swears he hates them!).
She also loves to travel, frolicking on the beach, and eating seafood. Maia enjoys listening to R&B, hip hop and pop. She loves basketball and you can occasionally find her sitting courtside at NBA games (for free) as her uncle, Tyronn Lue, is the head coach of the LA Clippers and former Cleveland Cavaliers head coach!
Maia says her favorite part of working at Socket is the environment. "My ideal work environment is one that inspires and motivates their employees. To me, a place where everyone feels important and a place where everyone can learn openly is a necessity, especially now. Mutual respect and an encouraging environment makes all the difference. I love everyone here and thank you guys so much for voting for me!" Congrats, Maia!