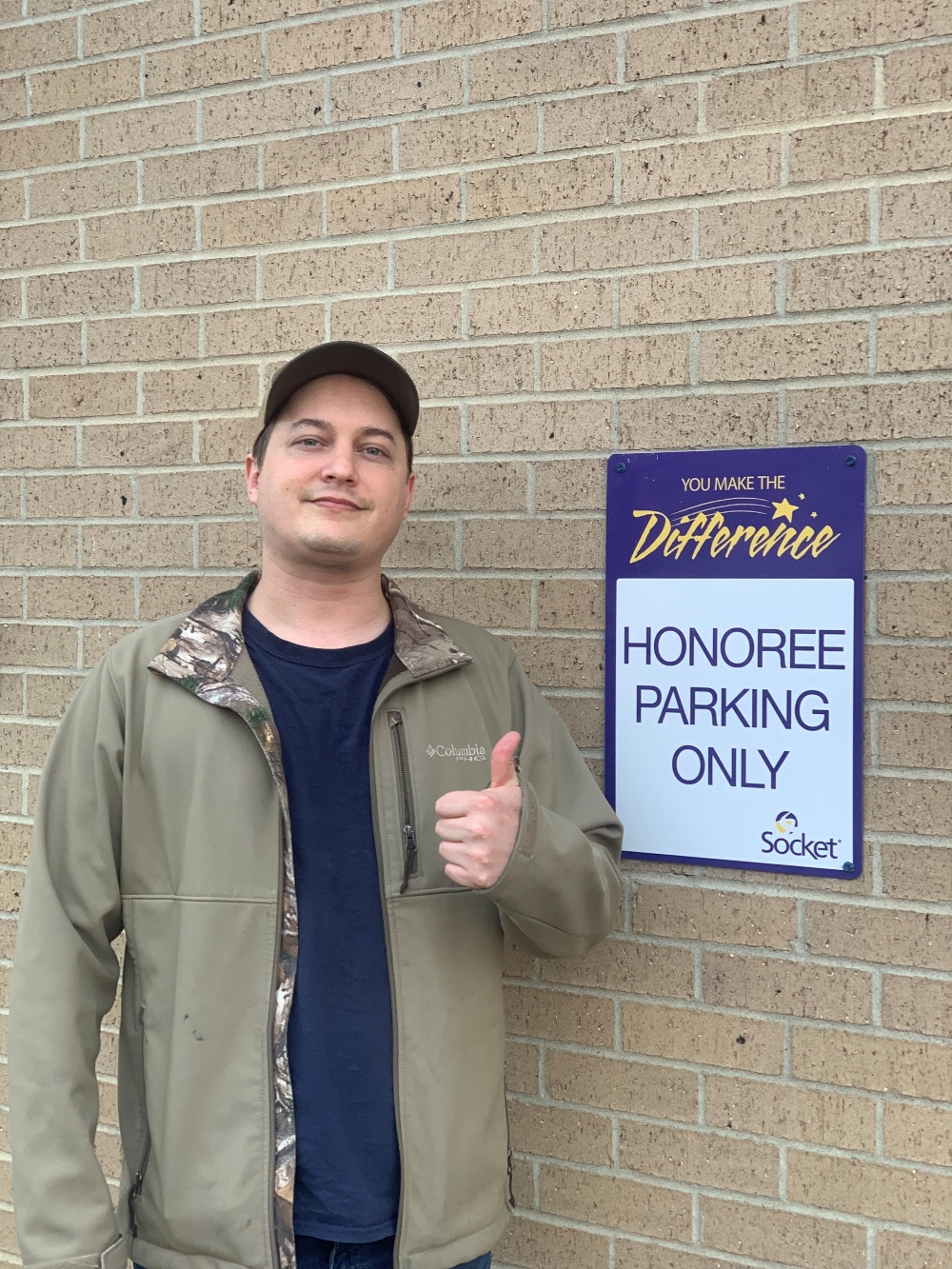 Congratulations to Johnathon Martin, Service Provisioner, on being named Socket's You-Make-The-Difference Winner for November!
Johnathon saw an ad online for a position at Socket and decided to apply. "I had just graduated with my associates and was looking for something in my field," says Johnathon. He recalled as a kid having a friend that had Socket dial-up, and working for a local company appealed to him.
As a Service Provisioner, Johnathon sets up voice/data for business and residential customers, actively monitors Socket's network, major account circuits, and responds to alerts. He also performs a lot of maintenance work for Socket.
One co-worker who nominated Johnathon said, "With all he does overnight between network maintenance and any requests from the Provisioning team as well as the normal task flow, we would be at a great loss without him on the team. On the rare occurrence you run into him, he's always a pleasure to talk to."
Outside of work Johnathon says he sleeps an "impressive amount" when he isn't playing video games semi-competitively! He enjoys cooking (but not cleaning) so he tries to prepare all of his meals for the week ahead of time. Meeting new people is another favorite thing and he has made some good friends while streaming. Johnathon also has a cat who likes to play fetch and be aggressive!
Johnathon says his favorite part about working at Socket his is coworkers and how they work together towards a common goal. Congrats, Johnathon!