Missouri State Fair Ticket Contest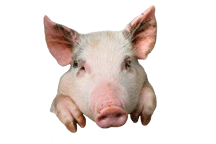 It's almost time for the Missouri State Fair!
 
Socket is once again sponsoring the Pig Races at the Fair, and to celebrate, we're giving away tickets to Lynyrd Skynyrd, Championship Bull Riding, and the sold out Jason Aldean concert.
 
You can enter to win by clicking on the "racing piggy" on this page. Double your chances by going to Socket's Facebook page and tagging yourself in the photo of the event you want to win tickets to.
 
Hurry, because the contest ends Tuesday, August 9! Winners will be announced Wednesday, August 10 on our Facebook page as well as the Missouri State Fair page on our website. Winners can pick up their tickets at the box office on the day of the event.
 
Don't forget to come out and see us at the Socket Pig Races! Socketeers will be in attendance on August 11 (Thurs), 13 (Sat) and 20 (Sat).
 
Find our big tent next to the Gerken Dairy Center.
 
Hope to see you there!